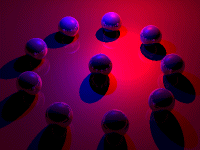 TIMES SQUARE PRESS.
MANHATTAN, NEW YORK Contact: Marla Cohen, Asst. Managing Editor at
newyorkgate@aol.com
Business e-mail:
marlacohen@timessquarepress.com
I Index I Books Reviews & Bestsellers I Amazon Best selling books (Bestsellers) I Interviews with world-leading ufologists and authors I Hollywood: Films' Reviews, TV Shows, Profiles of Celebrities and Interviews with movie stars I Letters to the editor I Readers: Concerns, Opinions & Letters I RESULTS OF THE 2nd NATIONAL/INTERNATIONAL VOTE & ELECTION: AMERICA AND WORLD BEST-PSYCHICS AND MEDIUMS ALL CATEGORIES (2012-2013) I Covers of Previous Issues I New release: The Greatest and Most Important Women of the Middle East and Arab World. I LA FEMME I STARS ILLUSTRATED MAGAZINE I EXTRATERRESTRIALS MAGAZINE I Supernatural world of Maximillien de Lafayette I Check Results of the vote: VOTES RESULTS 2013/2014. World's Best Lightworkers I
<![if !vml]>
<![endif]>
STARS ILLUSTRATED New Issue. Enter
.
ART, UFOS & SUPERNATURAL MAGAZINE ∞ ENTER THE SITE February Issue: Sample a few pages
Sample a few pages and read fabulous interviews
<![if !vml]>
<![endif]>
PARAPSYCHOLOGY & MIND POWER MAGAZINE ENTER
<![if !vml]>
<![endif]>
<![if !vml]>
<![endif]>
AMERICAN PSYCHIC & MEDIUM MAGAZINE ∞ ENTER
.
EXTRATERRESTRIALS MAGAZINE
Premiere Issue: January 2014 enter
Patti Negri, Kerry Crutchfield (Hollywood Rhythm Kings jazz band), Sunhee Park, Shannon Leischner, Chinhee Park and movie star Natasha Blasick. Together at Christmas to share their love for Maximillien de Lafayette and everybody at The Federation and Times Square Press!
Copyright © 2013. Times Square Press. All Rights Reserved. New York, New York, USA Webmaster: Judith Goldsmith ,, Feb